Vikings at The Bottom of Our Gardens?
'There is the intriguing possibility that there was a settlement of Danes, or perhaps a battle between Danes and Saxons in Highbury Vale about 800AD.'
Dr Keith Sugden, in 'History of Highbury', places the site of this settlement or battle roughly where the old Highbury Vale Police Station stands, on what is now Blackstock Road.
He says that this road, an ancient right-of-way which ran between Tolla's (now Highbury) Hill, down & over the Hackney Brook (Gillespie Road), across Seven Sisters Road and up to Stroud Green (Farm) was known as DANEBOTTOM LANE for the next ten centuries…
In 793, seven years earlier, Lindisfarne in the north had been sacked by 'Northmen'. "In this year fierce, foreboding omens came over the land of Northumbria, and wretchedly terrified the people. There were excessive whirlwinds, lightning storms, and fiery dragons were seen flying in the sky. These signs were followed by great famine and shortly after in the same year, on January 8th, the ravaging of heathen men destroyed God's church at Lindisfarne through brutal robbery and slaughter"… A detailed description of the invasion was written down by a monk, Alcuin, at the court of Charlemagne.

The Anglo-Saxon Chronicles * Translated and collated by Anne Savage * Phoebe Phillips Editions, Guild Publishing, William Heinemann Ltd, 1982
Were there any such fierce, foreboding omens over Highbury in 800AD? Did a party of Danes clash with Saxons living in the area? It was so long ago, and would have been so unlike the area as we now know it – streets of Victorian terraced houses, shops, and the art deco facade of a famous football stadium that was converted into flats.

Today's Blackstock Road (the A1201) is smooth under its coat of tarmac, a busy transport artery and bus route (Nos 4 and 19). In 800AD it would have been earth, an ancient right-of-way through the old Middlesex Forest. There may have been Saxon dwellings nearby. If we keep the facade of Highbury Stadium's East Stand safe in a bubble on nearby Avenell Road, but move its surroundings through the space/time continuum, we can travel back in time… through the World Wars, the Victorian era, the Georgians, the Middle Ages, and further back until we reach the year 800AD…
Wildlife of the time in the Middlesex Forest would have included the fox, the crow, the red squirrel and the wild boar. Both Saxons and Vikings admired the wild boar for its bravery, and put stylised images of it on their helmets and shields. Saxons and Vikings were trained in battle from an early age. How likely is it that there would have been a friendly agreement between Saxons living here and an arrival of Vikings, bristling with weapons? 'Welcome, strangers! You may settle in the vale, but we will remain in control of the hill… no need for any aggro…'
A coming-together of Saxons and Danes might have looked something like this: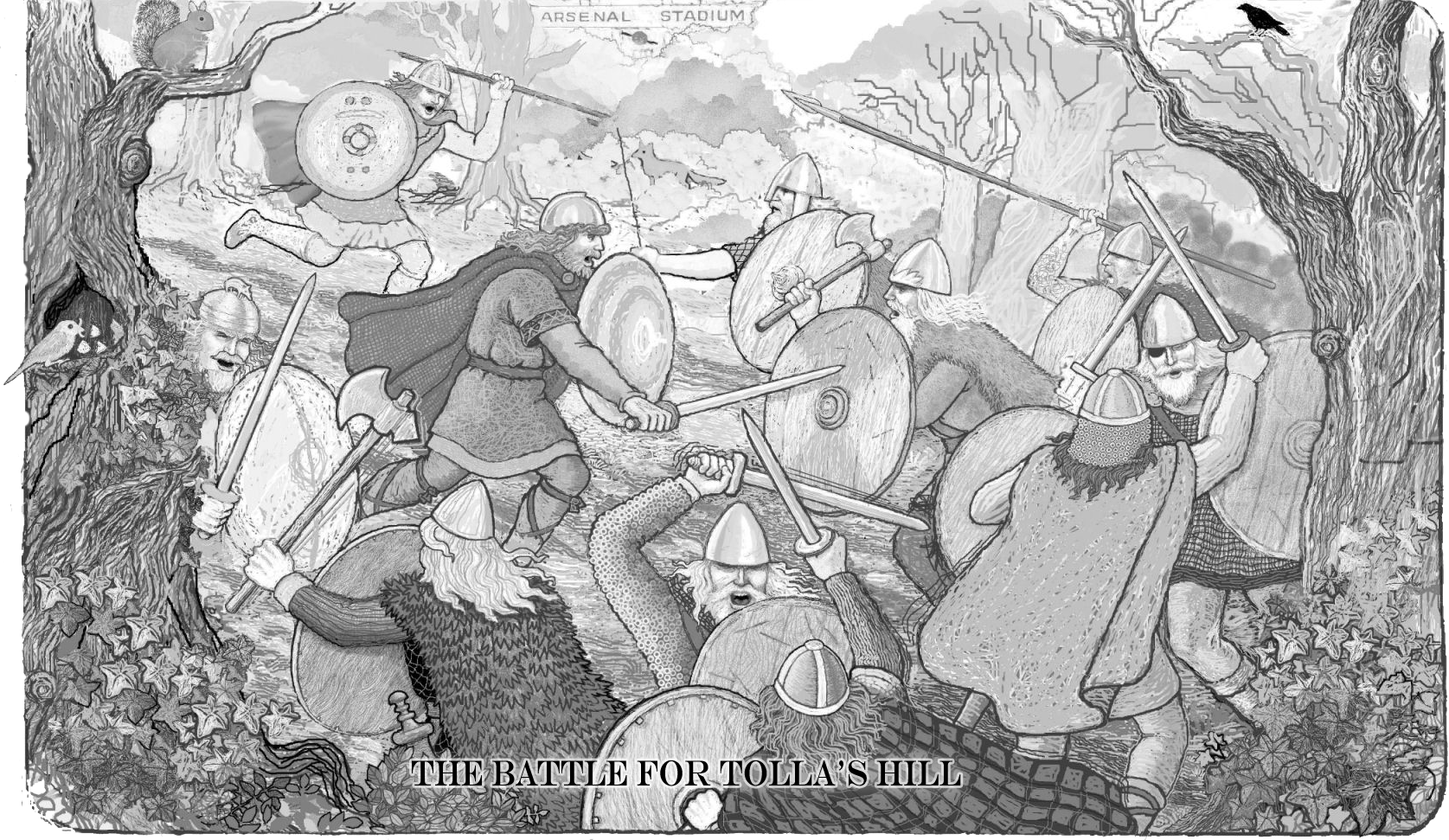 Who was Tolla? If the Danes won control of the hill, would it have been called Danebury rather than Highbury? If the right of way became known as Danebottom Lane, does it mean that the Saxons won the battle, and kept the Danes to the bottom of the hill?
At the bottom of the hill was a river ; a Danish nobleman, Haca, owned land around the river from about 450 AD… Might local Saxons have had to pay a toll to come and go across the river, and this land? In a farming, homesteading area, could Haca's security guards/gatekeepers be persuaded to open the gate for food or drink? Chickens, eggs, home-made mead or nettle soup?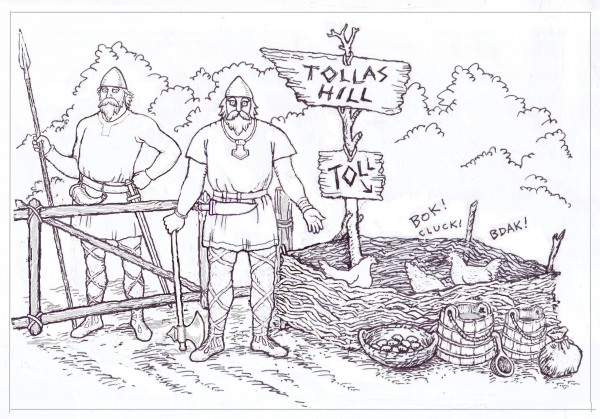 There are illustrators who can do justice to the battle… if there was a battle… Or sketch the Danish settlement.
This could be a job for
TimeTeam!
TimeTeam came into being after Dr Sugden had written 'History of Highbury'. In it he wrote of deeds he found linking the event on Blackstock Road to a field on the east side of the hill, a few moments' walk away. Named Danebottom Field in Domesday Survey, it is now called Highbury Quadrant and is covered with houses, gardens, a pub and a church. What lies beneath it? Evidence of a battle, or of a settlement? Would anyone living in the Quadrant be prepared to let a respected television programme's experts dig a trench in their garden?
If the Quadrant and the old Police Station were not in this built-up area of London, TimeTeam experts could have been looking into these sites and making, perhaps, some important discoveries… archaeologists, historians and geophys operatives, with a CGI programme and Victor Ambrus to illustrate Saxons and Danes in full costume.
There are battle sites scattered over The British Isles. A famous battle might have its own museum, artefacts, website, even combat re-enactment by those well-versed in the history of the time. In the north of England, York's JORVIK Viking Centre has been built on the site of a Viking town. Here remnants of thousand year-old houses are on display with masses of recovered artefacts and 'skeletal remains showing battle wounds and displays of the types of weapons used in battle'. The public can visit this site and learn about its historic past.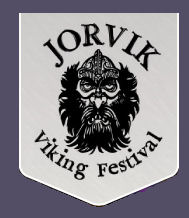 Each year at February Half Term, Jorvik holds Jolablot, the ancient Viking festival held 'to herald the coming of spring and the survival of winter hardships'. This, the largest Viking Festival in Europe, attracts upwards of 40,000 visitors each year. They come to take in its atmosphere & family-friendly events, Viking crafts, archery, swordfighting, lectures & guided walks. Volunteers come to York from all over the globe to take part in combat reenactment at Jorvik.
http://www.jorvik-viking-festival.co.uk/
RETURN OF THE VIKINGS – April 8 2017
In December 2015, flooding in the North of England caused extensive water damage to Jorvik's building and exhibits. The museum was closed due to flood damage. After a significant refurbishment, it reopened on 8th April 2017 with Jorvik Reopening Weekend, two days of Norse-inspired music, games and battle displays.
From 8th April to 7th May, the historic Anglian helmet buried during the Viking occupation of York will be on display. https://www.youtube.com/watch?v=kbG3S5sdoU0
Saxons V Danes – Combat Reenactment
Our own local London Danes, from landowner Haca to those involved in the possible battle on Blackstock Road, had no monkish scribes recording their actions for posterity. In archaeological digs under the Police Station or Highbury Quadrant, what might be found? Why couldn't those international combat re-enactment volunteers perform in Highbury, as well as York? Why could we not have just one day a year – one weekend – to commemorate what happened on Danebottom Lane so long ago?

Historical reenactment societies on the internet have storytellers, craftsworkers and other specialists. Some, such as Hrafnslith (Troop of the Raven) based in Dorset, and Regia Anglorum have their own living history encampments. Some will come to schools to talk or perform combat reenactment for the National Curriculum Key Stage 2 (Settlers and Invaders).
Historic UK's History Magazine has a reenactors directory covering 11 time periods on its website. Here you can find details of historical reenactment in this country, showing which groups might come to your school, mount a public display or be available for film work.
Of 136 groups listed on the website in 2015, 13 were Viking and Saxon specialists : Ealdfaeder, Ordgar Dark Age Reenactors, Wodens Hearth, Croix du Nord, Wirhalh Skip Felagr, Reenactment Mercenaries, Wuffa, Vikings of Middle England, Nordmanni, Longship Trading Company, Kernow Anwyn, WEOROD, Mercia Sveiter.
Each group doing battle reenactment follows a set of rules. Health and Safety demand a helmet; other than that, scores are higher for the wearing of armour. Some groups allow a tap of the sword on a combatant's shoulder as a 'hit'. The Huscarl System allows only one hit, anywhere, and the person who is hit takes no further part in the combat.
Four principal sets of rules (The Vikings!, Regia Anglorum, Swords of Dalriada and Jomsvikings – the Huscarl System) are described by martial arts trainer Keith Farrell, who teaches HEMA (Historical European martial arts) & coaches instructors. See Keith on youtube in the final of the Edgebana Open Broadsword Final 2016.

https://www.youtube.com/watch?v=AFfUkQFlxOQ
https://en.wikipedia.org/wiki/Historical_European_martial_arts
http://www.historic-uk.com/LivingHistory/ReenactorsDirectory/Page-14/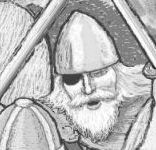 Timeteam may have finished its run on Channel 4 as a series, but special programmes might be created for certain sites – such as ours?
We must assume that we will get no archaeological dig under The old Police Station, which is now being redeveloped (December 2016). Blackstock Road is under constant use. Health and Safety would surely rule out the staging of any battle reenactments there – all those sharp weapons in close proximity to spectators, too risky. But could we not host something in nearby Emirates Stadium? In summer, say, after the Arsenal year, when no other event is on?
 Set near a site of historical interest, our annual Summer Combat Reenactment at The Emirates – Saxons v Danes might have a Viking theme throughout the neighbourhood. Our local pubs might have Scandinavian and artisan craft beers, and mead, on offer for the weekend, for example. Saturday could be a teaching day at the Emirates, with coaches such as Keith Farrell holding reenactment seminars, workshops and tutorials. Sunday could be the Saxons v Danes Reenactment.
For now this will have to remain a Fantasy Event. Whatever artefacts may lie beneath our Highbury gardens, a visit to York for Jolablot may be as close as we can come to Viking encounters.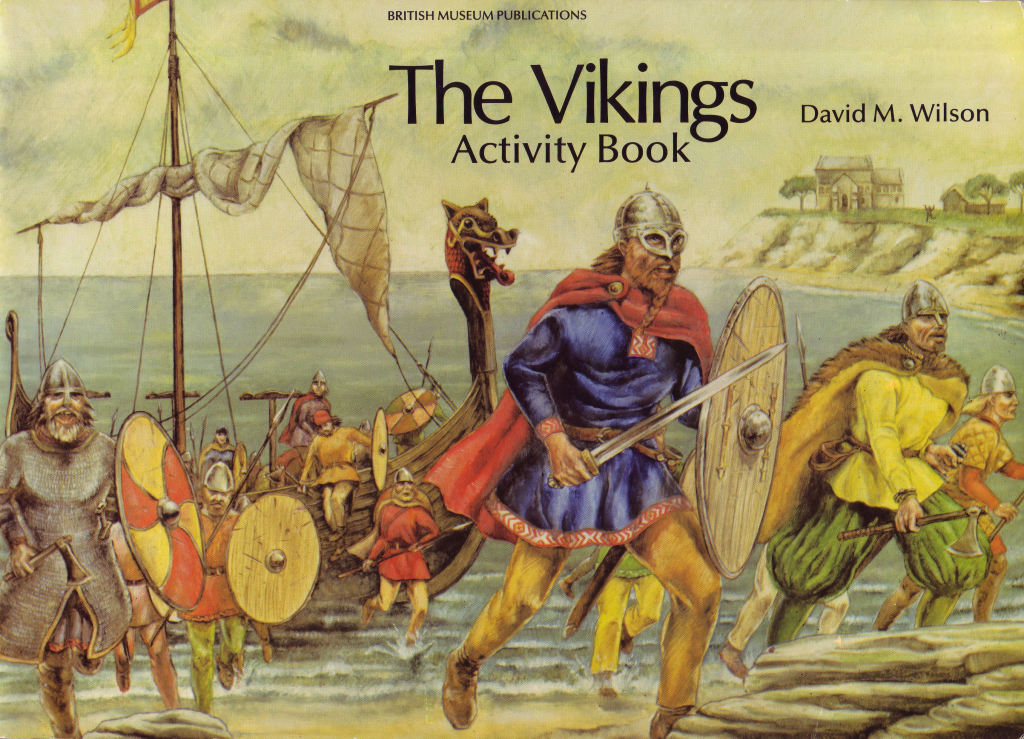 The Vikings Activity Book, by David M. Wilson, illustrated by William Webb, British Museum Publications, 1989.  This book includes line drawings of life at home in a Viking settlement; the Viking alphabet and its letters, the runes; Viking dress and jewellery; and a Viking Voyage game ('Blown on to enemy shores – go back 2; Pillage a monastery – go on 3').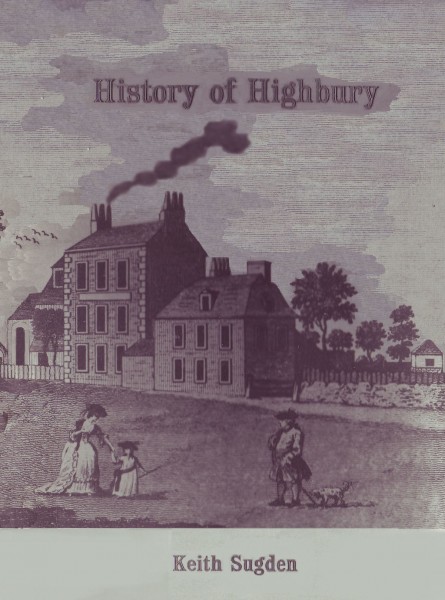 History of Highbury by Keith Sugden
Published by The Islington Archaeology and History Society,
1984 (includes a guided walk)
You will want this book if you are looking into Highbury's Danish connections. Its author, President of the Islington Archaeology and History Society, did extensive research into the area. You may find yourself wanting to further investigate other subjects he has delved into, from astronomy to feudalism to Victorian entertainments and puddings, such as the syllabub…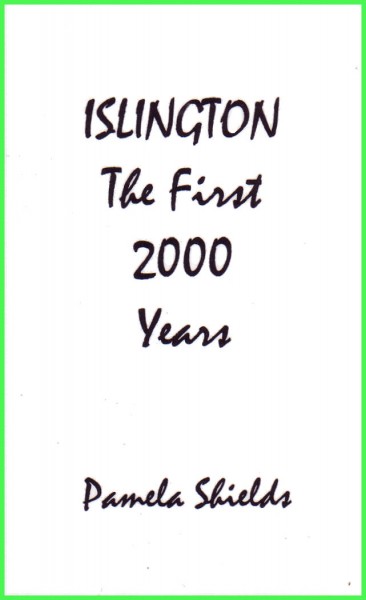 ISLINGTON The First 2000 Years by Pamela Shields
Highbury's past is here, as well as that of Islington. The author is a writer who has been journalist, art teacher and tourist guide in Islington (where she lived for ten years), having tutored the Guiding for Tourists Course at City University. Articles in the book appeared in the Islington Gazette between 28 Oct and 31 Dec 1999.
The book gives us a changing picture of Islington, from its geology in the Thames Basin and the arrival of the Celts (450 BC) to 1999 and beyond. Humans, famous and infamous, have lived here over the years. Pamela Shields tells of a river flowing west to east from Isledon Rd down Gillespie Rd, over to Riversdale Rd, through Clissold Park, Abney Park, and on to the River Lea. It became known as the Hackney Brook, named for Danish landowner Haca.
London's Lost Rivers by Paul Talling
The Hackney Brook, the river flowing from west to east across what is now Highbury Vale, would have been a barrier to be crossed by humans in the area. Part of the Danish landowner's land? Paul Talling looks at the Hackney Brook as a tributary of the River Lea; it is now contained in a pipe underground, as are other lost rivers of London. The author conducts guided walks of the city's lost rivers, streams, canals, docks and wharves, much enjoyed by those who have gone on one. Tickets, limited to 20 per walk, usually sell out months in advance. See website for the guided walks mailing list.
"The time estimate of walks is very rough as I'm in no hurry and these usually result in a social in the pub afterwards. These walks go ahead regardless of the weather – rain or shine, heatwave or arctic conditions! Please note that they are wholly above ground and there will be no subterranean trips down to the sewers! … I have public liability insurance. Well behaved dogs and children are welcome on all tours."   Paul Talling
http://www.londonslostrivers.com/authors-guided-walks.html
London's Lost Rivers by Paul Talling (ISBN: 9781847945976) .
There is a Google map provided, with the course of the Hackney Brook in blue: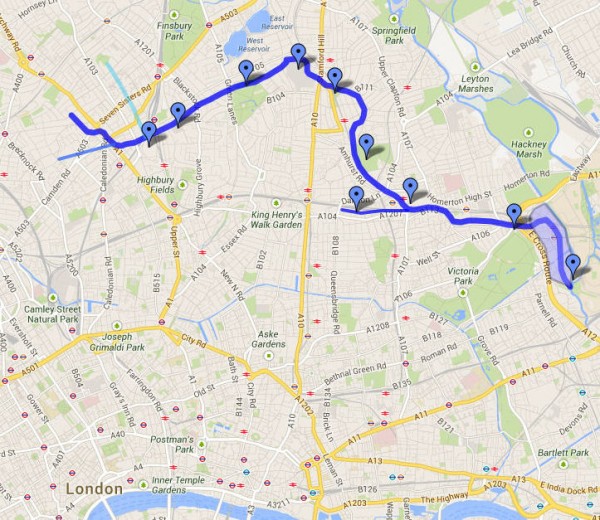 Reading the Landscape of Europe by May Theilgaard Watts, Harper & Row, 1971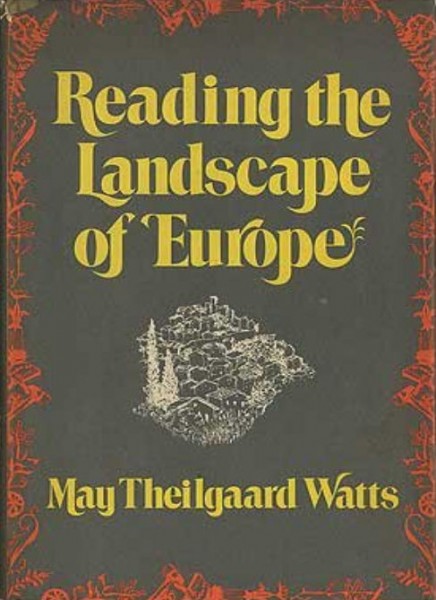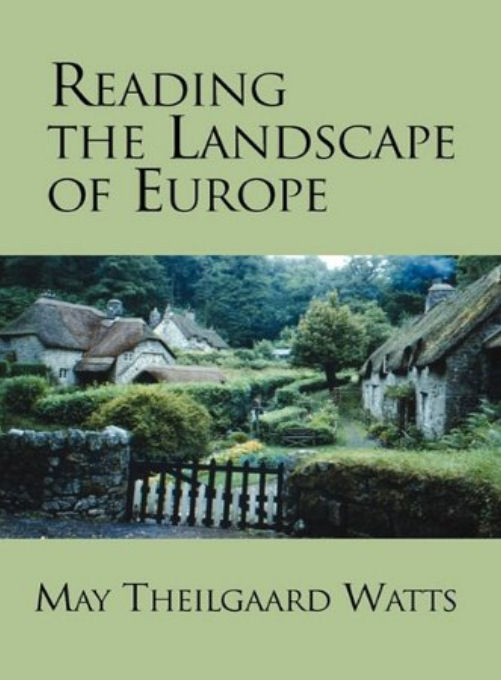 This look at Europe by Danish-American naturalist May Thielgaard Watts includes the Vikings' homeland and what they left behind to explore other lands. May T. Watts writes of Denmark's bogs, its seacoast and the fairy tales of Hans Christian Anderson.
' Denmark is a young land – soft, spineless and immature, lacking mountains, canyons, caves, waterfalls, and other such dramatic evidences of past turmoil… Its insignificant mass has been haphazardly arranged by the most gigantic of bulldozers, the great ice sheet, and its outline has been the much-handled plaything of a fumbling sea '.
Find out more about Highbury at
Islington Local History Centre, Finsbury Library, 245 St John Street, London EC1V 4NB, Tel 0207 527 7988