CORNFLOWER (Centaurea cyanus)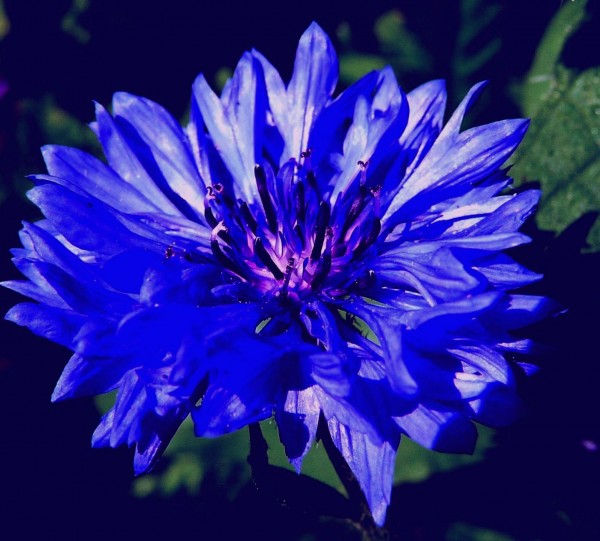 Europe
The Cornflower, a wildflower loved by gardeners & painters of medieval manuscripts, is frost resistant. Its deep BLUE flowers bloom like jewels from June to midsummer. This plant likes full sun & will grow from 12 to 30 inches in soils that are sandy, gravelly or poor, as long as it has good drainage.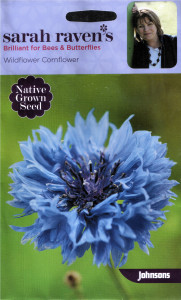 Bees' Favourite.
Various bees, flies, day-flying moths such as the Six-spot Burnet & other insects frequent the flowers of Centaurea cyanus.
https://beehappyplants.co.uk/bee-plants/centaurea-cyanus/
The Cornflower was unwelcome in the cornfields, where its tough stems blunted farmers' scythes, earning it the name 'Hurt-sickle'.
Other names: African Corn Lily, Bachelor's Button, Barbeau, Basket Flowers, Bluet, Blue-blaw, Bluebonnets, Bluebottle, Bluebow, Blue Centaury, Blue Dandelion, Blue Sailor, Blunt-sickle, Boutonniere Flower, Break-Your-Spectacles, Brushes, Chicory Button, Corn-binks, Corn Bottle, Cyani Blossoms, Flor Celeste, Hendibeh, Horseweed, Ixia African Lily, Ladder Love, Loggerheads (some said it resembles a weapon of that name, an iron ball at the end of a stick), Mountain Bluet, Old-fashioned blue-bottles, Ragged Sailor, Star thistle, Wild Endive, Witches' Bell.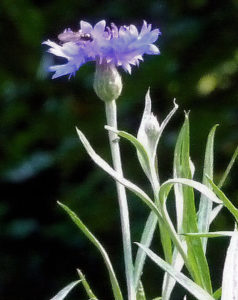 Centaurea cyanus was chosen for Ecostac, a study into Functional Agro-Biodiversity by Defra. From 2008 to 2013 this trial, under Prof Felix Wackers of Lancaster University, tested to see which flowering plants are best at attracting insects to field margins for crop pollination and natural pest control.
'Cornflower (Centaurea cyanus): An excellent all-rounder, this species should benefit birds, bees, hoverflies, parasitic wasps and pest natural enemies alike. With the added benefit of extra-floral nectaries it is hoped that this and other annual species will self-seed to form a permanent feature of the sward.'

http://www.ecostac.co.uk/seed_list.php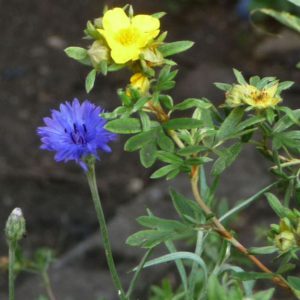 The Disappearing Cornflower
Wikipedia says this wildflower had been found growing on 264 sites in the UK; these have now dwindled until it is to be found on only three sites. Conservation charity Plantlife lists the Cornflower as one of 101 species it would like to see brought 'Back from the Brink'.
The Cornflower has close associations with political parties in several European countries. Edward Alleyn, proprietor of Marlowe & Shakespeare's Rose Theatre on Bankside, London, was especially fond of Centaurea cyanus. At the school he founded, Dulwich College, every student wears a buttonhole of Cornflower on the annual Founder's Day.
https://en.wikipedia.org/wiki/Centaurea_cyanus#External_links
Cornflower was named centaurea "from the legend of the centaur Chiron, who was wounded by an arrow poisoned with the blood of the Hydra. He covered his wound with its blue flowers, which have retained their healing properties."
GREEN MAGIC – FLOWERS, PLANTS and HERBS in LORE and LEGEND, Lesley Gordon
2020  Lockdown Cornflowers
Once Lockdown restrictions had been eased & a visit to the pet shop for birdseed was in order, their display of plants outside was impossible to ignore. This Cornflower has been visited by many pollinators since it was placed in the Cornflower pot… I am deadheading them, as advised on the internet, & new flowers constantly appear.