GERANIUM Pratense (Meadow Cranesbill) 'Mrs Kendall-Clarke'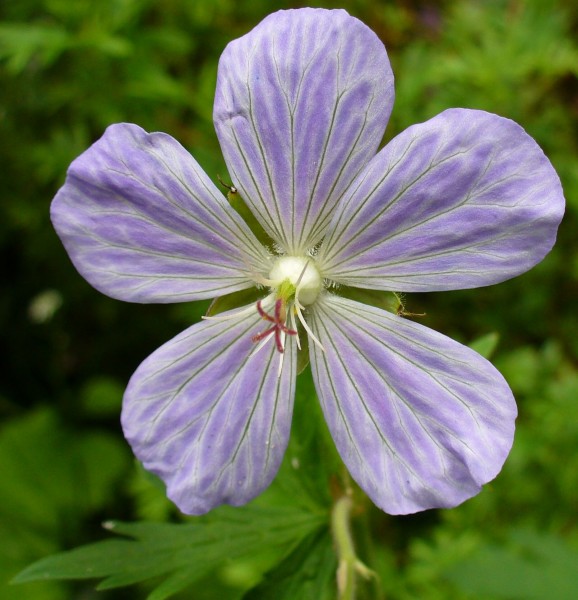 Europe, C Asia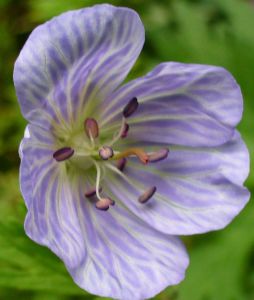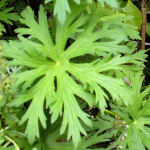 Elegant flowers of this Hardy Geranium appear in May over a mound of finely dissected leaves..
clump forming perennial   large lavender blue flowers with silver veins   june to august   late spring to early summer      sun or part shade   a hybrid of our native meadow cranesbill   PEARL-BLUE blooms
The blooms are a soft LAVENDER-BLUE with SILVER veining that last from early to late summer. As with our other Hardy Geraniums, this plant has no problems with pests or diseases, asking only for good drainage & sunshine.
Bees' favourite.
Although Mrs. Kendall-Clarke's flowering season is all too short – here, only from May to June – she is fabulous while in bloom. Every flower is much visited by bees.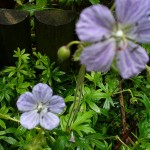 Mrs K-C Comes to Our Garden
Our own Mrs K-C came from Gillespie Park's Ecology Centre. She had been planted by someone in a class & was left behind, sitting on the Centre's back porch with other potted plants.
After a volunteer day clear-out, the now-potbound Hardy G was brought here & given what was meant to be her own bed. But a robust neighbour, Hardy G 'Wargrave Pink', moved in, self-seeding itself & bullying the new arrival until it had taken over most of her soil & sunlight. This only came to light when it came time to move our plants.
Mrs Kendall-Clarke now lives on the earthwork. Only one other Hardy Geranium grows near her. As their leaves are so different, any Wargrave Pink seedlings appearing on the bank are quickly spotted and moved elsewhere.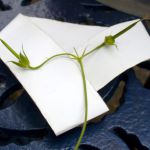 Seed Dispersal by cranesbills
Some Hardy Geraniums are called 'cranesbills' because their seed pods resemble the head of a crane, with its long pointy beak.
"Species in the Geranium genus have a distinctive mechanism for seed dispersal. This consists of a beak-like column which springs open when ripe and casts the seeds some distance."   Wikipedia, https://en.wikipedia.org/wiki/Geranium
Even with this special mechanism, however, Mrs Kendall-Clarke has never sprung up anywhere else in the garden from seed… We suspect that her seeds are pecked up straightaway by our wildlife.