ICE PLANT (Sedum Spectabile)
China, Korea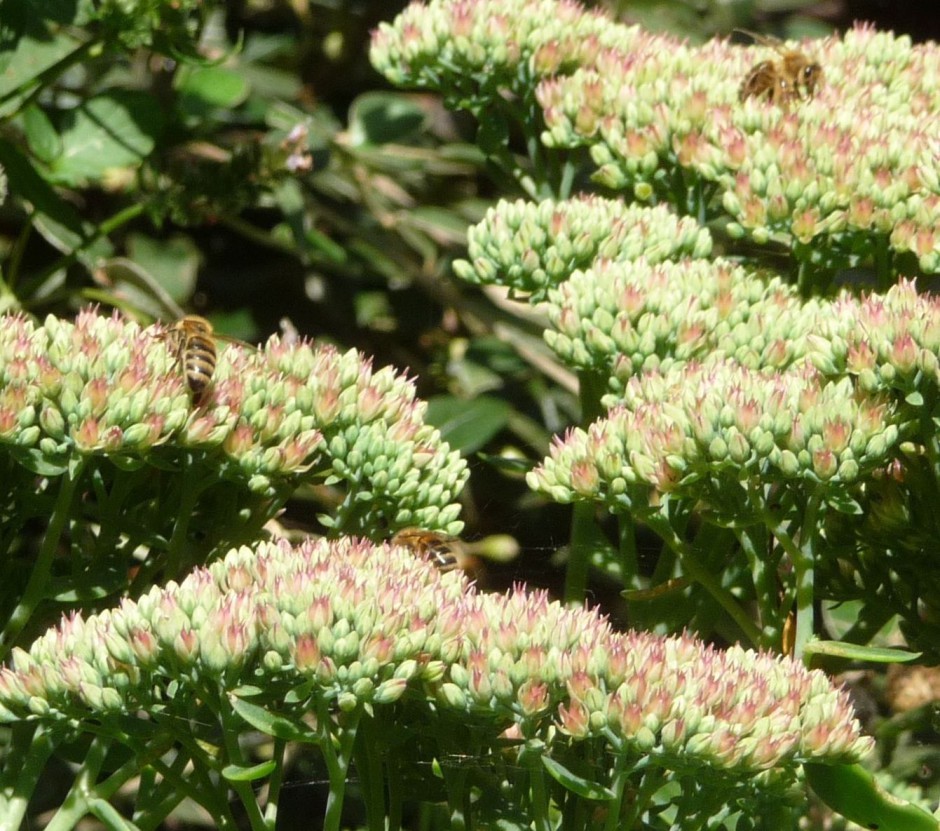 Its succulent, pastel green stems and leaves appear suited to a hot climate, even a desert; but Sedum Spectabile survives icy winters.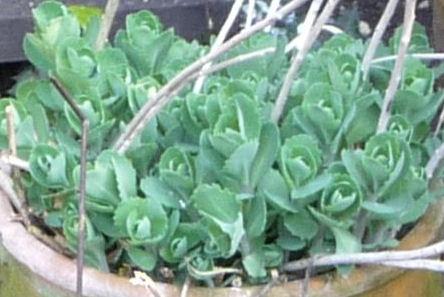 Bees' Favourite.
Flowerheads of Sedum Spectabile (corymbs) look like heads of PASTEL GREEN broccoli at first. One flower at a time turns to  a DUSTY PINK and CREAM; the Ice Plant is now at its most alluring to bees, who are all over it.
 Gradually the corymbs change to a rich MAUVE, pleasing to the human eye but of no further interest to the bees. Flowers then deepen to a dark REDDISH-PURPLE, then a RUSTY BROWN. By December, new pastel green rosettes the size of marbles nestle at the base of the old plant, waiting for spring.