CREEPING BUTTERCUP (Ranunculus repens)
Europe, Asia, NW Africa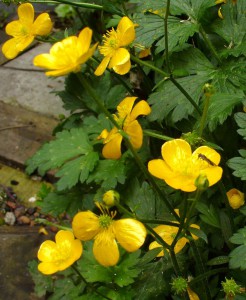 Bright, glossy YELLOW flowers of Creeping Buttercup appear between May and August. This wildflower has the reputation of being a weed and a nuisance in gardens. It favours damp shady spots, putting out a formidable network of roots and runners.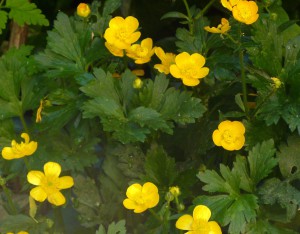 Ours is a shy and retiring Buttercup. It has grown here against the old greenhouse foundation for decades, only ever managing a few flowers per season. When moved across the path to the shady border in 2013, it flowered prolifically.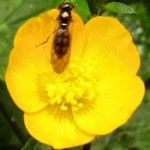 In 2014 the neighbouring Ivy had a good year and overgrew the Buttercup. During 2015, only a few morsels of Ranunculus repens remained.
Other names: Crazy Moir, Creeping Crowfoot, Devil, Sitfast, Yellow Cups.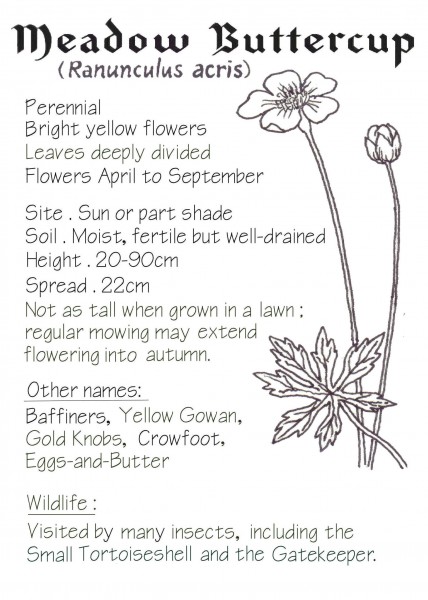 Here at the Highbury Wildlife Garden we also had Meadow Buttercup (Ranunculus acris) for a season. This plant's flowers are similar to those of our resident Buttercup, but its leaves are deeply divided.
Other names: Gil Cup, Golden Seal, Golden Stands, Goldy, Hop o' My Thumb, Lady's Slipper.