PURPLE LOOSESTRIFE (Lythrum salicaria)
Europe, Russia, Japan, Manchuria, China, Asia, India
A wildflower of wet ground, Purple-Loosestrife grows at the edges of ponds, rivers & ditches. Its tall, elegant spires of MAGENTA-PURPLE flowers bloom from June to August. If the plant has suitably moist soil & can reach its full height, it forms a candelabra.
Bees' Favourite.
Lythrum salicaria is loved by Bumblebees & other insects, including The Emperor Moth, The Pug Moth & The Powdered Quaker Moth.  We try to have as many bee-friendly plants as possible, & the devotion shown by Bumblebees to Purple-Loosestrife makes us wish it could make more of itself here.
http://www.seedaholic.com/lythrum-salicaria-purple-loosestrife.html
Other names: Arroyuela, Blooming Sally, Bouquet-violet, Braune weiderich, Emmets Stalk, Flowering Sally, Foxtail, Grass Polly, Herbe aux Coliques, Herb Twopence, Long Purples, Loosestrife, Lysimaque rouge, Lythrum, Milk Willow-Herb, Partyke, Purplegrass, Purple Lythrum, Purple Willow-Herb, Rainbow Weed, Red Sally, Rosy-strife, Rother weiderich, Sage-willow, Salicaire, Salicaire Commune, Salicaire Officinale, Salicaria, Soldiers, Spiked Loosestrife, Spiked soldiers, Spiked willow herb, Willowweed, Willow Sage, Willow Strife.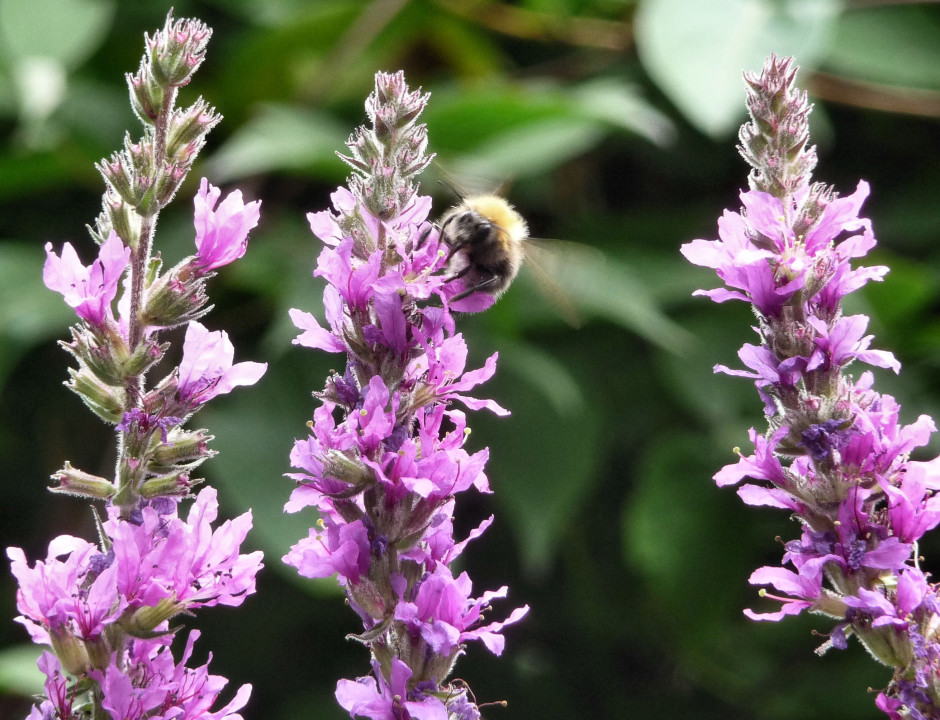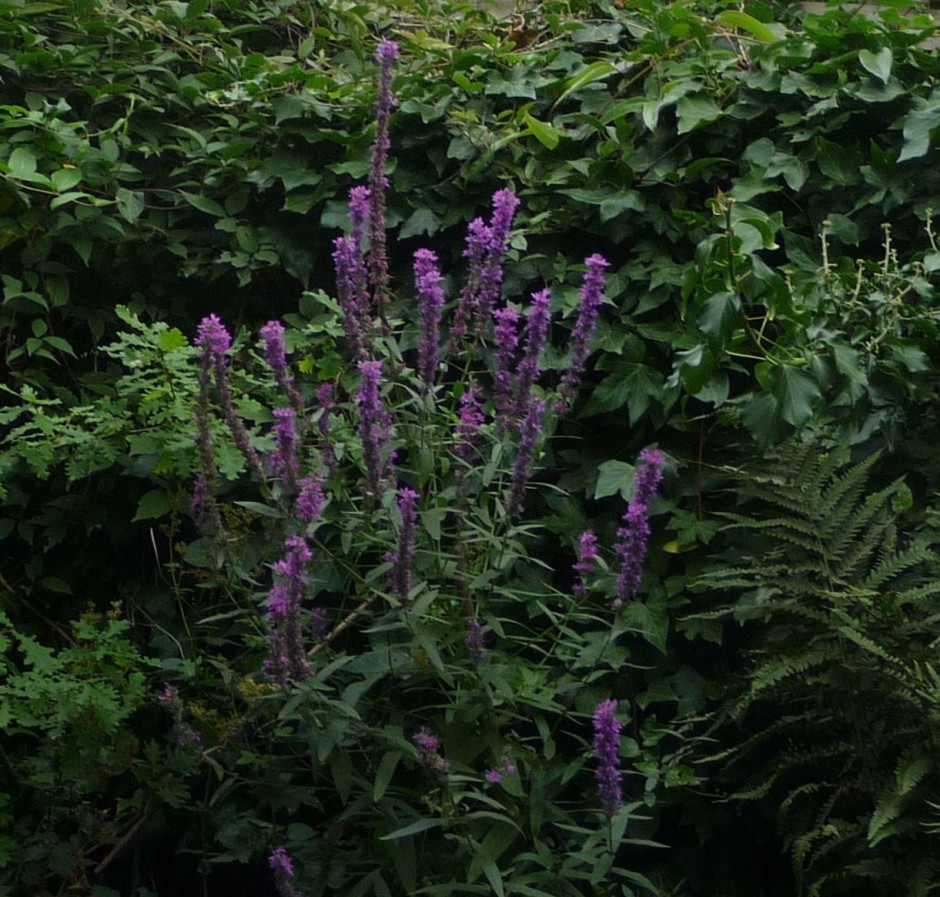 Our small stand of Purple-Loosestrife, from a wildflower sale at the Ecology Centre, grows in the damp shade of the Fern Bed. Here at Highbury this plant is trouble-free, suffering from no pests or diseases, welcomed every season by ourselves and our local bees. But it is an invasive species in New Zealand & the US, where it has spread to every state except Florida. http://refugeassociation.org/advocacy/refuge-issues/invasive-species/purple-loosestrife/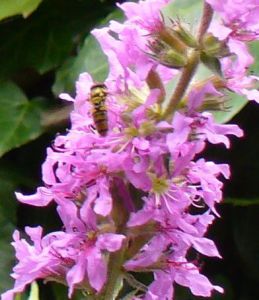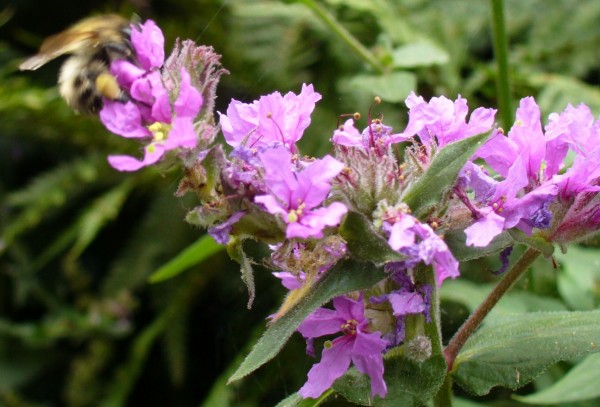 Because of a loss of sunlight last season, with other plants overgrowing it, Purple Loosestrife was dug up and replanted into a container. A much happier Lythrum salicaria is now (July 2020) bringing in the bees as ever.